TLC
recommends
'The Warmth Of Other Suns' by
Isabel Wilkerson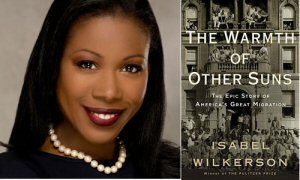 In this epic, beautifully written masterwork, Pulitzer Prize–winning author Isabel Wilkerson chronicles one of the great untold stories of American history: the decades-long migration of black citizens who fled the South for northern and western cities, in search of a better life. From 1915 to 1970, this exodus of almost six million people changed the face of America. Wilkerson compares this epic migration to the migrations of other peoples in history. She interviewed more than a thousand people, and gained access to new data and official records, to write this definitive and vividly dramatic account of how these American journeys unfolded, altering our cities, our country, and ourselves.
With stunning historical detail, Wilkerson tells this story through the lives of three unique individuals: Ida Mae Gladney, who in 1937 left sharecropping and prejudice in Mississippi for Chicago, where she achieved quiet blue-collar success and, in old age, voted for Barack Obama when he ran for an Illinois Senate seat; sharp and quick-tempered George Starling, who in 1945 fled Florida for Harlem, where he endangered his job fighting for civil rights, saw his family fall, and finally found peace in God; and Robert Foster, who left Louisiana in 1953 to pursue a medical career, the personal physician to Ray Charles as part of a glitteringly successful medical career, which allowed him to purchase a grand home where he often threw exuberant parties.

TLC
recommends
'Destined To Witness' by
Hans J. Massaquoi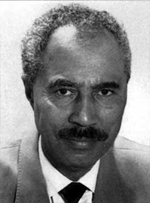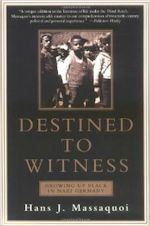 In his autobiography, Destined to Witness, Massaquoi describes his childhood and youth in Hamburg during the Nazi rise to power. His biography provides a unique point of view: he was one of very few German-born biracial children in all of Nazi Germany, shunned, but not persecuted by the Nazis. This dichotomy remained a key theme throughout his whole life.
Massaquoi lived a simple, but happy childhood with his mother, Bertha Baetz. His father, Al-Haj Massaquoi, was a law student in Dublin who only occasionally lived with the family at the consul general home in Hamburg. Eventually, the consul general was recalled to Liberia, and Hans Massaquoi and his mother remained in Germany.


TLC
recommends
'Emperor of Ocean Park', 'New England White', 'Palace Council', 'Jericho Falls', 'Back Channel', 'The Impeachment of Abraham Lincoln' by Stephen L. Carter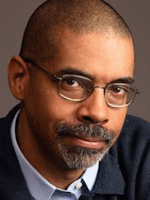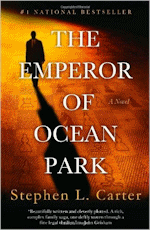 Stephen L. Carter is an American law professor at Yale University, legal- and social-policy writer, columnist, and best-selling novelist

TLC
recommends
'Whispers In The Dark','Fatal Remains', 'A Cold And Silent Dying' by Eleanor Taylor Bland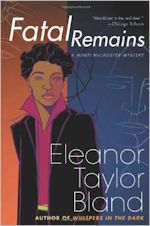 Whispers In The Dark
A fine rain was falling as Detective Marti MacAlister made her way through the tall grass to the wooded area where the arm had been found. It was cool for early September, and the rain, little more than a mist, felt cold. Marti stared at the hand. The fingers were curled in a beckoning gesture.
Eleanor Taylor Bland's popular African-American heroine, homicide detective Marti MacAlister, and her partner are assigned a most unusual case-all that's left of the unfortunate murder victim is an arm. Their investigation leads them into the exclusive and secretive history of the artistic community in Lincoln Prairie, Illinois.
Meanwhile, Marti's troubled best friend Sharon is slowly getting involved with a man who makes Sharon's friends and family uneasy. When he spirits her away to the Bahamas, then lures her daughter down after them, Marti has no choice but to go to the islands on a dramatic rescue mission.
Fatal Remains
When Marti MacAlister and her partner Matthew "Vik" Jessenovik respond to a report of skeletal remains found on a wooded piece of land, the pair has no idea it's just the first indication of a convoluted case of murder and conspiracy dating back hundreds of years. The skeleton turns out to be quite a mystery in itself, leading Native American groups and historians specializing in the Underground Railroad to flock to the site.
Unfortunately for all involved, the violence associated with the area is not confined to the distant past, and soon reports of mysterious accidents and suspicious deaths are coming in faster than Marti would like. A small contingent of locals even swears the land is haunted by a ghost intent on exacting a vicious revenge for some unknown grievance. Marti knows there must be a more traditional explanation, and it's her job to find out what it is. Eleanor Taylor Bland is at the top of her form in this taut, well-researched, suspenseful entry in her award-winning Marti MacAlister series.
A Cold And Silent Dying
Lincoln Prairie Homicide Detective Marti MacAlister does not get along with her new boss. Lieutenant Gail Nicholson disapproves of what she calls Marti's sloppy work habits, and regards her success as a fluke rather than the result of hard work and skill. Marti thinks the woman just may be feeling overly competitive with her, as one of the only other women on the job, and a black woman at that, but Marti knows she must put up with her boss's ill will or else she could be out of job.
When a homeless woman turns up dead, Lt. Nicholson dismisses the case. After all, being a suburb of Chicago, Lincoln Prairie has its share of homeless citizens, and another dead one-especially in the winter-ranks pretty low on the lieutenant's radar screen. She's more worried about an assault on a city alderman. But unable to let the woman's death go, Marti takes it upon herself to figure out the truth, even if it costs Marti her job. Could this homicide be part of a larger pattern? Can Marti find the killer before another person turns up dead?

TLC
recommends
'Gathering Of Waters",'Nowhere Is A Place' and 'Glorious' by Bernice L. McFadden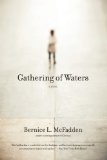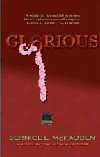 Novelists writing about traumatic historical moments face a particular challenge: how to bring the event to immediate, visceral life without overpowering the characters or their experiences. In "Gathering of Waters," her eighth novel, Bernice L. McFadden recreates not just the Mississippi flood of 1927 (one of the most destructive ever in the United States) but also the brutal murder of 14-year-old Emmett Till in 1955. It would be easy for her characters to recede in the glare of these events, but McFadden works a kind of miracle — not only do they retain their appealing humanity; their story eclipses the bonds of history to offer continuous surprises.
No Where Is A Place
Sherry is rootless. A well-educated bohemian, she feels at ease with people from diverse cultures. But, she is not at ease with herself. Over the years, she has gone through many men, jobs, and cities looking for satisfaction. Sherry is stuck in the past. She cannot let go of an incident from her childhood in which her mother slapped her without provocation--or at least a reason that she could understand. Now Sherry has an idea of how to come terms with herself and her past. She invites her mother (nicknamed Dumpling) on a road trip from Nevada to the family reunion in Georgia. Given the emotional distance between her and her daughter, Dumpling is suprised by the invitation. However, she accepts it. As they travel, Sherry asks Dumpling to respond to a story that she has written about the family history. Usually impatient with Sherry's many questions, Dumpling opens up about the past. By the end of their journey, mother and daughter have uncovered a legacy of strength that provides them hope and inspiration.
Glorious
Glorious is set against the backdrops of the Jim Crow South, the Harlem Renaissance, and the civil rights era. Blending the truth of American history with the fruits of Bernice L. McFadden's rich imagination, this is the story of Easter Venetta Bartlett, a fictional Harlem Renaissance writer whose tumultuous path to success, ruin, and revival offers a candid portrait of the American experience in all its beauty and cruelty.

TLC
recommends
'The Echo from Dealey Plaza' by
Abraham Bolden
ABRAHAM BOLDEN graduated cum laude from Lincoln University in Jefferson City, Missouri, with a B.A. in music composition. He served in the U.S. Secret Service from 1960 to 1964. Bolden now lives in Chicago and is retired after working for thirty years in the field of quality-control supervision.
From the first African American assigned to the presidential Secret Service detail comes a gripping and unforgettable true story of bravery and patriotism in the face of bitter hatred and unthinkable corruption. Abraham Bolden was a young African American Secret Service agent in Chicago when he was asked by John F. Kennedy himself to join the White House Secret Service detail. For Bolden, it was a dream come true—and an encouraging sign of the charismatic president's vision for a new America.
But the dream quickly turned sour when Bolden found himself regularly subjected to open hostility and blatant racism. He was taunted, mocked, and disparaged but remained strong, and he did not allow himself to become discouraged.
More of a concern was the White House team's irresponsible approach to security. While on his tour of presidential duty, Bolden witnessed firsthand the White House agents' long-rumored lax approach to their job. Drinking on duty, abandoning key posts—this was not a team that appeared to take their responsibility to protect the life of the president particularly seriously. Both prior to and following JFK's assassination, Bolden sought to expose and address the inappropriate behavior and negligence of these agents, only to find himself the victim of a sinister conspiracy that resulted in his conviction and imprisonment on a trumped-up bribery charge.
A gripping memoir substantiated by recently declassified government documents,
'The Echo from Dealey Plaza'
is the story of the terrible price paid by one man for his commitment to truth and justice, as well as a shocking new perspective on the circumstances surrounding the death of a beloved president.

TLC
recommends
'In Search Of Satisfaction', 'Some People, Some Other Place and Some Love, Some Pain, Sometime by J. California Cooper


The folk flavor of her storytelling has earned her constant comparison to Langston Hughes and Zora Neale Hurston, but through four collections of short stories and two novels, J. California Cooper has proven that hers is a wholly original talent --one that embraces readers in an ever-widening circle from one book to the next.
In Search Of Satisfaction
, Cooper gracefully portrays men and women, some good and others wickedly twisted, caught in their individual thickets of want and need. On a once-grand plantation in Yoville, "a legal town-ship founded by the very rich for their own personal use", a freed slave named Josephus fathers two daughters, Ruth and Yinyang, by two different women. His desire, to give Yinyang and himself money and opportunities, oozes through the family like an elixir, melding with the equally strong yearnings of Yoville's other residents, whose tastes don't complement their neighbors'.
What Josephus buries in his life affects generations to come. J. California Cooper's unfettered view of sin, forgiveness, and redemption gives In Search Of Satisfaction a singular richness that belies its universal themes.
Some People, Some Other Place
Some People, Some Other Place is Cooper's biggest, most far-reaching novel to date. A multigenerational tale, it is set in a town called "Place," on a street named "Dream Street." In the words of the novel's narrator, "the block surely had about it a feeling of long accumulation of history, of life, of many lives intertwined." As she chronicles the interlocking lives of the residents of Dream Street, Cooper places the stories of the individuals and their families within the wider context of America's social and economic history.
We meet the narrator's great grandparents, who left the poverty of the Deep South in 1895 and made their way to a farm in Oklahoma; her grandparents, who continued the northward journey with their eyes on the promised jobs of the industrial Midwest but were forced to settle without reaching their goal; and her mother, who finishes the journey and discovers that life at 903 Dream Street carries new burdens as well as rewards. The neighbors on the block are people of all colors, all striving to overcome personal troubles and disappointments, and all holding fast to their dreams of a better life.
Some Love, Some Pain, Sometime
The author of In Search of Satisfaction employs her characteristic themes of romance, heartbreak, struggle and faith in Some Love, Some Pain, Sometime. Her characters offer inspiration, laughter, instruction and pure enjoyment.
Homemade Love
Awed, bedevilled, and bemused, all Cooper's characters are borne up by the sheer power of life itself in these wise and exhilarating stories from Cooper's newest book. The stories in this second collection from the author of A Piece of Mine are all about love. About sex and family too, and life when it is lived with wonder and relish. Told in first-person, in a lively, unobtrusive black dialect, these tales, set in both country and city, are lit with wisdom and high-spirited humor.

TLC
recommends
'Little Scarlet', 'Cinnamon Kiss',
'Killing Johnny Fry' and 'Blond Faith' by Walter Mosley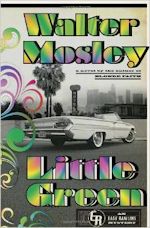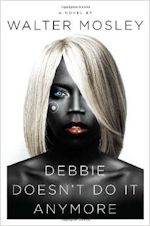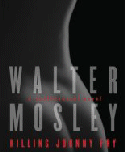 Little Green
Easy Rawlins is one of the few private eyes in contemporary crime fiction who can be called iconic and immortal. In the incendiary and fast-paced Little Green, he returns from the brink of death to investigate the dark side of L.A.'s 1960s hippie haven, the Sunset Strip.
We last saw Easy in 2007's Blonde Faith, fighting for his life after his car plunges over a cliff. True to form, the tough WWII veteran survives, and soon his murderous sidekick Mouse has him back cruising the mean streets of L.A., in all their psychedelic 1967 glory, to look for a young black man, Evander "Little Green" Noon, who disappeared during an acid trip. Fueled by an elixir called Gator's Blood, brewed by the conjure woman Mama Jo, Easy experiences a physical, spiritual, and emotional resurrection, but peace and love soon give way to murder and mayhem. Written with Mosley's signature grit and panache, this engrossing and atmospheric mystery is not only a trip back in time, it is also a tough-minded exploration of good and evil, and of the power of guilt and redemption. Once again, Easy asserts his reign over the City of (Fallen) Angels.
Blond Faith
It is hard to envision Easy Rawlings as being down and out but this is how he appears in Walter Mosley's latest novel. In Blonde Faith, we see a very different Easy Rawlings compared to the man we know. His emotional state comes through loud and clear. Things have not been going very well for Easy and his feeling of depression is not getting any better.
Rawlings is spending his time trying to track down two of his friends. One is Ray Mouse Alexander who is running from a murder charge and the other is Christmas Black, a Vietnam veteran, who is involved in illegal activities and now fears for the safety of his daughter. That explains why Easy comes home and finds Easter, Christmas Black's daughter, at his house.
Debbie Doesn't Do It Anymore
In this scorching, mournful, often explicit, and never less than moving literary novel by the famed creator of the Easy Rawlins series, Debbie Dare, a black porn queen, has to come to terms with her sordid life in the adult entertainment industry after her tomcatting husband dies in a hot tub. Electrocuted. With another woman in there with him. Debbie decides she just isn't going to "do it anymore." But executing her exit strategy from the porn world is a wrenching and far from simple process.
Killing Johnny Fry
This bold new novel from Walter Mosley startles in both its rawness and its honest portrayal of a man on a quest for sexual redemption in midlife.

TLC
recommends
'The Long Fall', 'Known Evil',
'When The Thrill Is Gone' and 'All I Did Was Shoot My Man' by Walter Mosley



The Long Fall
- - His name is etched on the door of his Manhattan office: LEONID McGILL, PRIVATE INVESTIGATOR. It's a name that takes a little explaining, but he's used to it. "Daddy was a communist and great-great- Granddaddy was a slave master from Scotland. You know, the black man's family tree is mostly root. Whatever you see aboveground is only a hint at the real story."
Ex-boxer, hard drinker, in a business that trades mostly in cash and favors: McGill's an old-school P.I. working a city that's gotten fancy all around him. Fancy or not, he has always managed to get by—keep a roof over the head of his wife and kids, and still manage a little fun on the side—mostly because he's never been above taking a shady job for a quick buck. But like the city itself, McGill is turning over a new leaf, "decided to go from crooked to slightly bent."
Know Evil
Leonid McGill has been hired by New York City's ultimate power broker, Alfonse Rinaldo, the fixer who seems to control every little thing that happens in New York City, has a problem that even he can't fix. What Rinaldo can't handle on his own, Leonid doesn't really want to know. But he's a client you can't say no to, and so McGill sets off to track down a ayoung woamn for reasons no one will explain to him. Everyone's motives are murky in McGill's world; that, he's used to. What he's not quite accustomed to is his own recent commitment to the straight and narrow, a path that still seems to lead him directly to the city's crookedest corners and down its darkest alleys, where his most unsavory acquaintances become his most cherished allies. In Known to Evil, Mosley shows us New York City as we've never seen it before, emphatically confirming his own reputation and firmly establishing Leonid McGill as one of the mystery world's most iconic, charismatic leading men.
When The Thrill Is Gone
The economy has hit the private-investigator business hard, Lately, Leonid McGill is getting job offers only from the criminals he's worked so hard to leave behind. Meanwhile, his life grows ever more complicated: his favorite stepson, Twill, drops out of school for mysteriously lucrative pursuits; his best friend, Gordo, is diagnosed with cancer and is living on Leonid's couch; his wife takes a new lover, infuriating the old one and endangering the McGill family; and Leonid's girlfriend, Aura, is back but intent on some serious conversations… So how can he say no to the beautiful young woman who walks into his office with a stack of cash? She's an artist, she tells him, who's escaped from poverty via marriage to a rich collector who keeps her on a stipend. But she says she fears for her life, and needs Leonid's help. Though Leonid knows better than to believe every word, this isn't a job he can afford to turn away, even as he senses that-if his family's misadventures don't kill him first-sorting out the woman's crooked tale will bring him straight to death's door.
All I Did Was Shoot My Man
In the latest and most surprising novel in the bestselling Leonid McGill series, Leonid finds himself caught between his sins of the past and an all-too-vivid present.
Seven years ago, Zella Grisham came home to find her man, Harry Tangelo, in bed with her friend. The weekend before, $6.8 million had been stolen from Rutgers Assurance Corp., whose offices are across the street from where Zella worked. Zella didn't remember shooting Harry, but she didn't deny it either. The district attorney was inclined to call it temporary insanity-until the police found $80,000 from the Rutgers heist hidden in her storage space.
For reasons of his own, Leonid McGill is convinced of Zella's innocence. But as he begins his investigation, his life begins to unravel. His wife is drinking more than she should. His oldest son has dropped out of college and moved in with an exprostitute. His youngest son is working for him and trying to stay within the law. And his father, whom he thought was long dead, has turned up under an alias.
A gripping story of murder, greed, and retribution, All I Did Was Shoot My Man is also the poignant tale of one man's attempt to stay connected to his family.

TLC
recommends
'The Good Lord Bird', 'Song Yet Sung', 'Miracle at St. Anna' and 'Color Of Water' by James Mcbride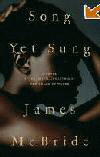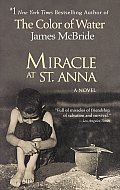 The Good Lord Bird
From the bestselling author of The Color of Water and Song Yet Sung comes the story of a young boy born a slave who joins John Brown's antislavery crusade—and who must pass as a girl to survive.
Henry Shackleford is a young slave living in the Kansas Territory in 1857, when the region is a battleground between anti- and pro-slavery forces. When John Brown, the legendary abolitionist, arrives in the area, an argument between Brown and Henry's master quickly turns violent. Henry is forced to leave town—with Brown, who believes he's a girl.
Over the ensuing months, Henry—whom Brown nicknames Little Onion—conceals his true identity as he struggles to stay alive. Eventually Little Onion finds himself with Brown at the historic raid on Harpers Ferry in 1859—one of the great catalysts for the Civil War.
Song Yet Sung
is not a simple tale of noble slaves fleeing from evil whites. It's a detailed portrait of the complex--and rarely acknowledged--interrelationships and loyalties that keep slaves with their masters and give whites second thoughts about the legitimacy of slavery. Beyond its nuanced treatment of "the web of relationships" (as McBride puts it) between blacks and whites, Song Yet Sung is distinguished from other novels about slavery by two main factors: its detailed treatment of the secret "code" that blacks used to help one another chase freedom on the Underground Railway and other paths north, and its focus on the future, seen in the dreams of main character Liz Spocott. Together, these features help make Song Yet Sung a unique and fascinating historical novel that says as much about the present as it does about the past.
Miracle at St. Anna
In Miracle at St. Anna, James McBride, the award-winning author of the critically acclaimed memoir The Color of Water, brings his celebrated talent as a storyteller to bear on an unforgettable novel about war, the bonds of love, and redemption. Drawing inspiration from the stories he heard as a child from family members who had fought on the battlefields of Italy and elsewhere during the Second World War, McBride's first foray into fiction is inspired by a historical incident, an unspeakable massacre in a small village in Tuscany, St. Anna Di Stazzema and on the experiences of the famed Buffalo soldiers of the all-black, segregated 92nd Division. McBride tells the story of four GI's who find themselves cut off from the rest of their unit, the villagers with whom they take refuge, a band of partisans, and an Italian boy who teaches them about the power to love unconditionally, to forgive, to live after the worst of atrocities, and, most of all, the power amid carnage and destruction to believe once more in God's miracles.
Color of Water
James McBride grew up one of twelve siblings in the all-black housing projects of Red Hook, Brooklyn, the son of a black minister and a woman who would not admit she was white. The object of McBride's constant embarrassment, and his continuous fear for her safety, his mother was an inspiring figure, who through sheer force of will saw her dozen children through college, and many through graduate school. McBride was an adult before he discovered the truth about his mother: the daughter of a failed itinerant Orthodox rabbi in rural Virginia, she had run away to Harlem, married a black man, and founded an all-black Baptist church in her living room in Red Hook. In this remarkable memoir, she tells in her own words the story of her past. Around her narrative, James McBride has written a powerful portrait of growing up, a meditation on race and identity, and a poignant, beautifully crafted hymn from a son to his mother.

TLC
recommends
'The Devil's Hatband', 'The Devil's Red Nickel', 'The Devil's Backbone', 'First of State' and 'Spoon: A Novel' by Robert Greer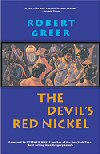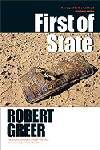 The Devil's Hatband Cheroot smoking African-American bail bondsman CJ Floyd is a man who plays the odds whether chasing down bond skippers, keeping a thumb on Denver's gang-banging vermin, or working on the occasional bounty hunting case that comes his way. Dressed in a Stetson, cowboy boots and a black leather gamblers vest, CJ, a Vietnam veteran help keeps his "home front" community of Five Points together and its denizens on the straight and narrow.

The Devil's Red Nickel
The music spelled freedom for a young black man in the early 1960s: the doo-wop singers and dance rhythms that sailed west on a powerful A.M. radio signal from Chicago. CJ Floyd is not as young or carefree as he once was. But a certain wisdom has come with the years, and cruising in his '57 Bel Air, CJ can still get off on the doo-wop sound -- until it comes to him with a backbeat of murder.

The Devil's Backbone
There were only two things that terrified retired rodeo star and all-around gadfly Hambone Dolbey. One of them was water. So when Hambone's lifeless body was found floating in a wet suit, those who knew him best knew for sure that the cowboy had been murdered.

First of State: A CJ Floyd Prequel
Robert Greer's latest novel—a prequel to his CJ Floyd mystery series—takes readers back in time to a very different CJ Floyd. It's 1972, and the twenty—two-year-old decorated war vet has recently returned to Denver from Vietnam with post-traumatic stress disorder. Navigating depression, he finds a friend in World War II vet and amputee Wiley Ames, who shares his passion for rare and valuable western memorabilia.

Spoon: A Novel
A novel of the contemporary American West, Spoon tells the story of Arcus Witherspoon, a mysterious half-black, half-Indian, oddly clairvoyant man searching the West for his roots. Hitchhiking near Hardin, Montana, Spoon falls in with a ranching family struggling to keep their ranch afl oat amidst the pressures of hard economic times and an encroaching coal company. Proving himself a gifted ranch hand and mentor, Spoon charges himself with rescuing the Darleys and guiding the family's teenage son TJ on his path to manhood. While Spoon's checkered past includes a prison stint and a navy tour of Vietnam, it is his tenacity, wisdom, and charm that end up defining this quintessential Western man.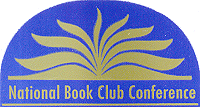 The National Book Club Conference - NBCC
Victor Woods, Earl Caldwell Authors of "A Breed Apart" and some of the members of TLC
Afrocentric Bookstore and Hennessy Sponsor
A Fireside Chat

Check-out the "The African-American Book Club Summit"


Please feel free to post any comments to our guestbook and please come again

Friends of TLC
-
Desiree and Wali from Afrocentric Bookstore
-
Chef Clifford Rome from DeJoie's Bistro
-
Victor Woods and Earl Caldwell
"A Breed Apart"
Last Updated by
Nicholes - Webmaster
On